Pawnee Buttes Seed 2019 Grass Tour
This year's Grass Tour was a blast! I would like to thank everybody who made it possible, from our panelists to our hosts to our attendees. You all made for an absolutely amazing, and memorable event.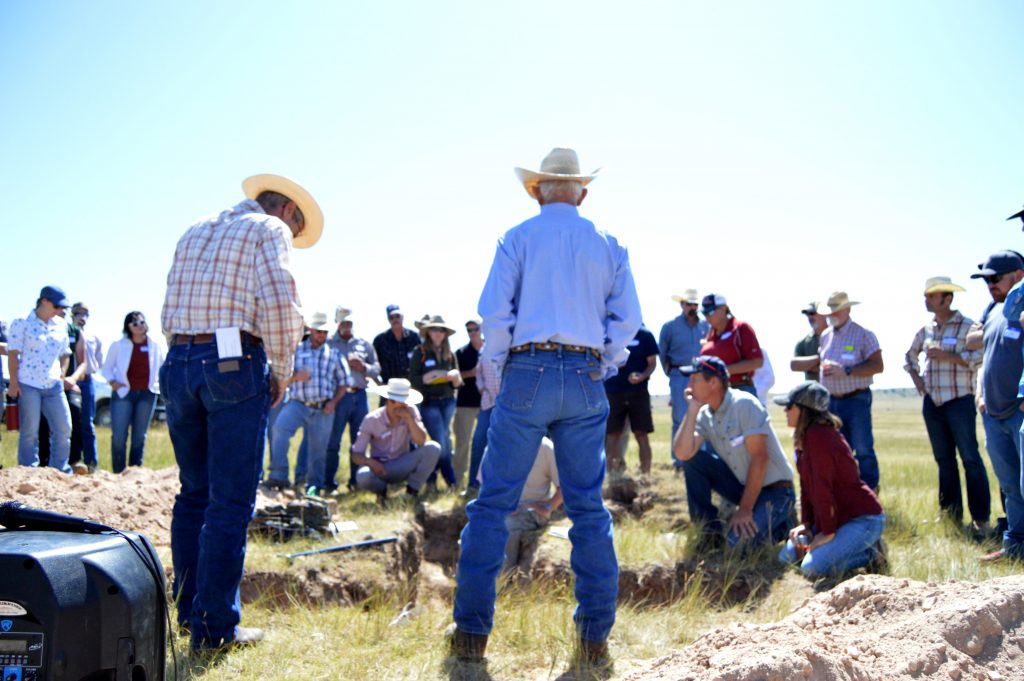 The objective of this year's Grass Tour was to learn about the Five Dimensions of Ranching: Landscape, Animals, Forage Resource, Time (expected and calculable cycles) and The Unexpected (unforeseen cycles and events). We discussed the relationship between these five pillars of land management as well as how to "Adapt and Overcome" the 5th Dimension "The Unexpected".
We covered a wide range of topics from the effects of CO2 on biodiversity, differences in plant photosynthetic cycles (C3 vs C4 vs CAM), the effects of Mycorrhizal Fungi, soil health, reclamation and much more!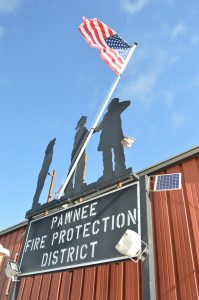 This year's Grass Tour was held on August 15th and 16th in the ranchlands surrounding Grover, Colorado. We were hosted by Mr. Jim Sturrock, owner and operator of Lonesome Pines Land & Cattle Co.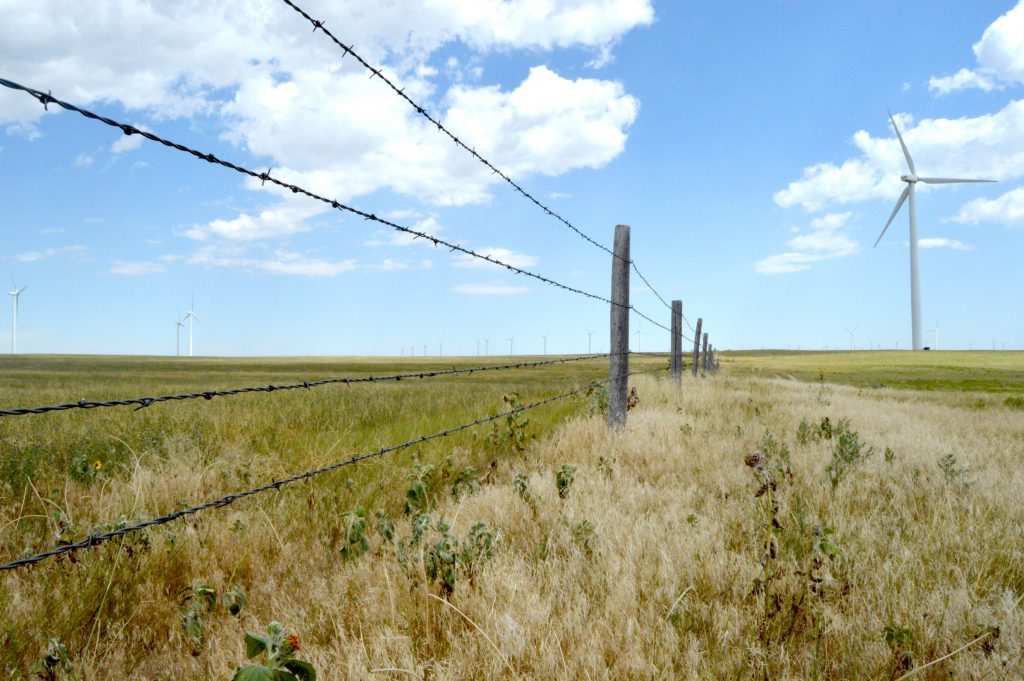 We started the day with donuts and coffee at the Grover Firehouse where we opened the tour with presentations on both soil health and the local geology. Afterwards we moved out to the field where we hosted our first of several interactive and open dialogues on soil health, biodiversity and land management practices and theories.
Come noon we took a break for a very hearty lunch with beef supplied by the generosity of Mr. Sturrock and his steers, meals were prepared by the courtesy of Mr. Frank Burke, who was our pit master for the tour.
After a filling lunch we continued our discussions on soil health & land management practices. We spent time hiking, relaxing and identifying a wide range of native grasses, forbs and shrubs on Mr. Sturrock's property.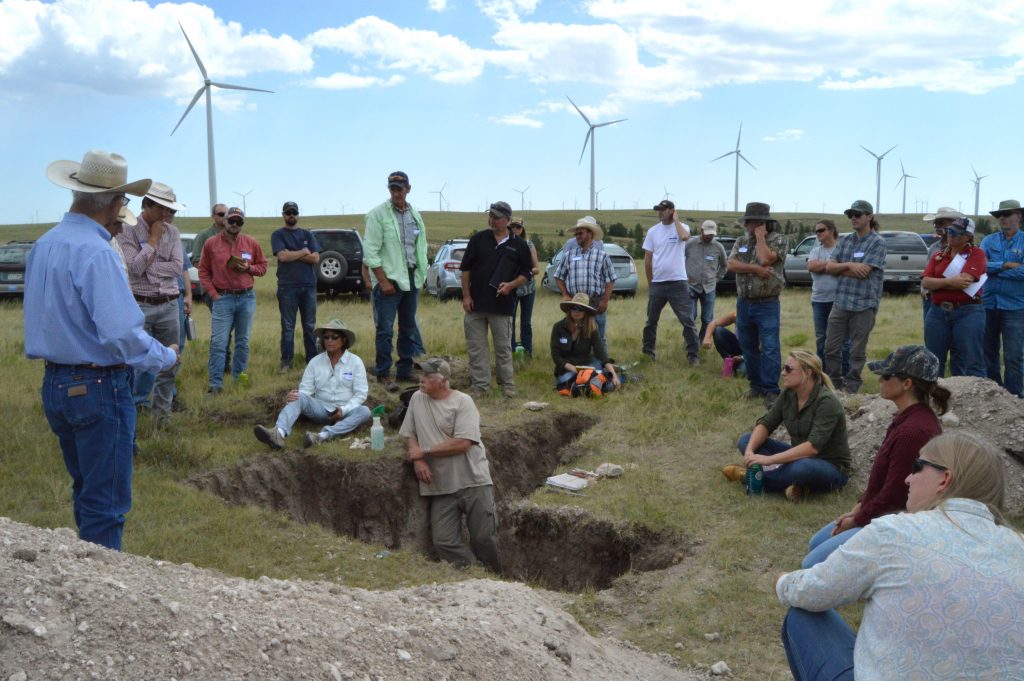 Dinner was phenomenal, with beer and beef briskets! Camping was available on the bluffs so that members of the tour could spend more time getting acquainted with both each other and the land. It was the perfect end to the perfect day.
Day two was all about weeds! We started the day with coffee and breakfast burritos and quickly moved out to the field. We made several stops on Mr. Sturrock's property and held in depth discussions on fringed sage, snakeweed, and alfalfa. We did the same at Mr. Bill Fabrizius's property, down the road, where the discussion focused largely on broom snakeweed that was used as winter feed in an attempt to control/eradicate it. Despite Mr. Fabrizius's efforts, success was not to his expectations.
Afterwards it was on to Wyoming where our host for the second half of the day was Mr. Kurt Eppler. He showed us around his property, we visited a few fields where he and his neighbor made a valiant and large scale effort to spray fringed sage. Results were mixed, Eppler's property has seen the sage stick around, his neighbor Mr. Prosser had a greater success using the same application rate and method. The difference thought to be the timing of the spray.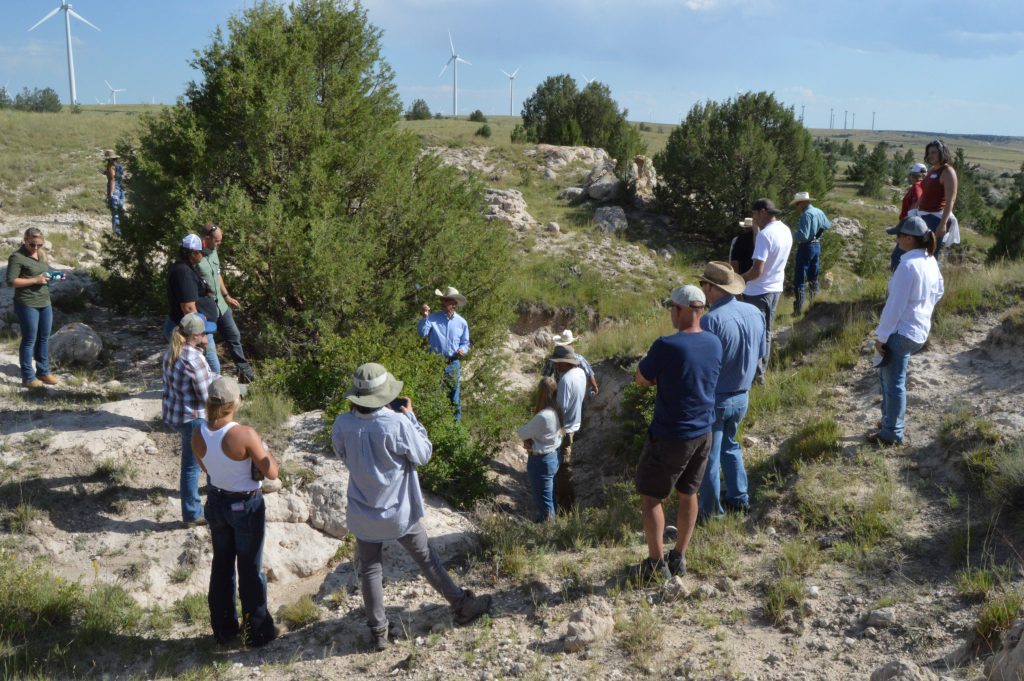 After a long day in the country it was back to Mr. Epplers home, we had dinner, cracked a cold one and celebrated the conclusion of another successful Grass Tour. We had a great variety of people and thought, I believe we all learned something new on this tour and made meaningful connections that will last a lifetime.
If you were unable to attend this year's event, we sincerely hope that you will be able to be a part of our 2020 Grass Tour!
August 29, 2019
Bryan Guercioni
PBSI
***********************************************************************************************************************
A big thank you to all of our sponsors for their continued generosity and support: Colorado Watershed Assembly, West Greeley Conservation District, Colorado Open Lands, CSU Extension, and Bird Conservancy of the Rockies.
Pawnee Buttes would also like to take this opportunity to thank our guest speakers, and hosts who made this event possible: Jack Morgan, Mike Moore, Dave Augustine, Julie Etra, Justin Derner, John Branney, Annie Overlin, Jasmine Bruno, Mr. Sturrock, Mr. Fabrizius, Mr. Eppler and Mr. Prosser.